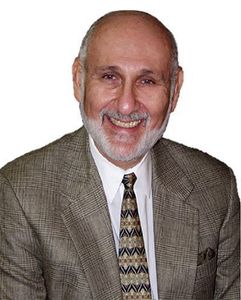 About William Kedersha
WILLIAM KEDERSHA,CDPE, CNE, ChFC
William.Kedersha@SothebysRealty.com
William Kedersha initial entry into the real estate market began in the 80's. His experience encompasses sales, site acquisition, obtaining entitlements, construction, turn around properties and financing both residential and commercial projects. Bill attributes much of his success as a realtor to his working partnership with his wife, Eileen and from his personal investing as a principal combined with over 25 years of sales experience working with Clients. He has participated in all facets of real estate transactions; realtor, buyer, seller, developer and financer. He has earned the Certified Negotiation Expert designation (CNE), which is held by less than 1% of all realtors nationwide. His extensive negotiating experience and business background have strengthened his successful real estate career. He also holds the CDPE designation, working with distress properties. He is results-oriented, with strong leadership, negotiating and analytic competence, displaying excellent sales and communication skills with a proven sales record.
Consistent success has been achieved working with his network of investors and clients. Working in a broad range of industries and disciplines has given Bill indispensable knowledge that he uses to achieve positive results for each client. He has conducted or facilitated seminars and workshops, both nationally and internationally. Bill has held the position of Chief Executive Officer with several public and private companies.
Bill and his wife, Eileen are experienced cruisers. They lived aboard their 49′ Hallberg Rassy for 3 years in the Mediterranean and have sailed the North East, Florida, Bahamas and the Caribbean for over 30 years. Waterfront properties are his specialty. Bill graduated Monmouth University with a BS in Economics, lives in South Florida and has 4 children.