We Know Real Estate.
Request our complete guides, free! You'll receive top down picture of nearly everything you need to consider as a real estate buyer or seller in any market. Get more informed by requesting our guides below!
Learn more about
Top 10 things you need to know before selling your home, including tips for low cost improvements for a better selling price Discover how you know when it is right to make that repair, and knowing when and how to invest in your house A complete step by step breakdown of real world facts VS real estate reality TV shows, comparing and contrasting the differences The Seven Steps to Owning a Home, and how to maximize the success of your transaction every step of the way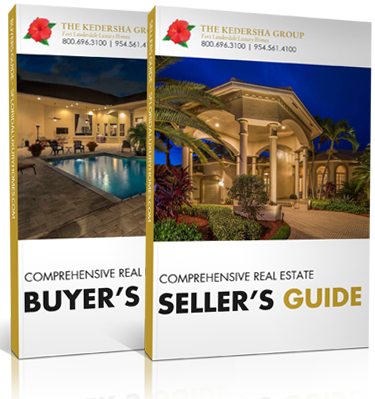 Download the guides below or ask a question and we'll answer promptly!
Contact Our Team
SEE WHAT OTHERS ARE SAYING
You make things happen for your clients!
Your services as real estate agents regarding our new condo purchase and the sale of our out of state home in Medina, Washington were commendable! We had worked with many good real estate agents previously as this is our 4th real estate transaction, yet we can definitely claim that you are both at the very top and deliver beyond expectation with your professionalism, excellent bargaining skills, attention to detail, deep knowledge of the real estate market and honesty.
It took us a year to pick our new condo in Fort Lauderdale area while we were still living at Washington State and you were most helpful and always dedicated to show us properties and educate us about the South Florida real estate market whenever we had the opportunity to fly down to Florida. You went above and beyond, at every step of the process for buying our wonderful condo in LBTS. No obstacle makes you give up on completing the purchase.
Six months later, when we mentioned our troubles in trying to sell our Washington house, you stepped in diligently and led us through the right choices and decisions and became instrumental in making the sale happen.
We have been very impressed with your determination and openness. You make things happen for your clients!
We highly recommend your services to anybody looking for a property. You two are the best!
Muge and Bulent
,
Lauderdale-by-the-Sea
You represent truly the best of the profession
I am writing to thank you once again for a job well done. Actually, well done is an understatement. In this tumultuous market it is a pleasure to work with true professionals who understand and have in-depth knowledge of the market ? and who know how to design a pricing and sales strategy that really works. Honestly, your recommended asking price was higher than what we were thinking and when we received an offer after just a few days on the market, we were thrilled. Being under contract that quickly and then closing 30 days later was ideal. The management of the transaction by your team made this possible. From managing the timeline to preparing for the appraisal to running interference with a buyer's attorney who was difficult all made this transactions happen, and happen quickly. As you know, this is the second property you have sold for us and, frankly, you are the only brokers we would use in Florida in the future. Please let me know if I can serve as a reference at any time or if you would like me to talk with any of your prospective clients. In a field and in a market where many in your profession do just what is needed to get by, it is refreshing and rewarding to be involved with people like you who represent truly the best of the profession.
Mark Hopkins
,
Coral Ridge, Fort Lauderdale
Thank you very much
I understand your answer completely and the situation, it is helping a lot. Despite to be in Italy, I am sensitive you took so much time to answer right away instead to enjoy you last moment. I am going myself in France Tuesday for my knee ACL surgery, that is why I needed to get the situation fast. You could be teaching and maybe you did. Obviously, I am wishing to stay in touch with you all. In more than 10 years of real estate, I never felt so smart and quick professional, efficient, going right to point. It is not kind, but just the reality. Thank you very much, it helps a lot.
The most pleasant experience we've ever had
Kristi and I have unfortunately, had the experience of moving 9 times throughout my 29 year career. This transaction could have been even more difficult since we were completing it from afar. Your assistance and professionalism made the purchase of 1255 Seminole the most pleasant experience we have ever had. All the time you spent with us to ensure we had selected the right property for our needs created a sense of trust and certainty that as you know is important in any major real estate transaction. Also, the people that you hooked us up with were as professional as the two of you which resulted in a very smooth closing on the property. Business and real estate are complicated transactions that are greatly simplified when dealing with knowledgeable professionals. Thank you so much for all of your guidance and assistance. Kristi and I are very happy to now be your neighbors and friends. Thanks!
A successful closing was the end result
Thank you for a job well done. In today?s challenging real estate market you were always on target with market evaluation. Your hands on approach to the listing and sale of my Co Op was exceptional. Right from the initial listing process the level of professionalism you exhibited was remarkable; no task was too small for you to do. A successful closing was the end result. (Eileen, this statement probably understates your efforts).
Bill's negotiating skills are remarkable
Thank you for your efforts in this sale of our condo and purchase of our new home. In today's challenging real estate market you were always on target with your market evaluation of our property as you, ever so gently, led us through the intricacies of a declining market. Right from the initial steps of the listing process, the level of professionalism you exhibited was outstanding. You certainly stood out in the crowded real estate industry. From the beginning of our business relationship, Herb and I felt we were in very good hands. Fortunately, you have proven us right. Bill's negotiating skills are remarkable. We were so pleased with the way he applied these skills while negotiating the sale of our condo, we were compelled to ask you and Bill to the work with us in the purchase of our new home. An unexpected pleasure is the fact that we have added two new friends to our lives.
Thank you for a job well done
On behalf of the trustees of the Celia Luis Estate I would like to thank you for a job well done. We wanted a timely sale for fair market value and you delivered this to us. Right from the initial listing process the level of professionalism you exhibited was remarkable. You led us through the process with amazing clarity and were always responsive to our questions. Your knowledge of the market is exceptional; no task was too small for you to do. You went the extra mile in helping us with the estate matters, even after closing your follow up was extraordinary. Thank you.
Kathleen Lynch and Ingrid Camilo
Bill has this firm's full endorsement
Dear William, I've written this recommendation of your work.
"Bill is the kind of real estate professional who is diligent, responsive, and zealous in his pursuit of his client's interests. He has a visionary's instincts and one of his great strengths is the creative energy he applies to any problem. He has this firm's full endorsement."
They were a pleasure to deal with
My wife and I approached Eileen and Bill Kedersha to act as our agents having done extensive research online.  We were looking for the consummate professionals who lived and breathed their profession, and who brought integrity, dedication, experience and expertise to the table.  I'm very happy to confirm they met and even exceeded our expectations.  They acted swiftly and effectively getting our house listed.  They produced high quality marketing materials and ensured our house was marketed widely.  They advised us throughout; kept us informed throughout; and not surprisingly, they soon brought offers and we closed the sale faster than any of us expected.
They were a pleasure to deal with and I highly recommend them to anyone requiring the services of a quality team of capable real estate agents.
Charles & Margaret
,
Ft Lauderdale, FL