10 of the tiniest bedrooms from Dezeen's Pinterest boards
Could you live in a space this small?
Micro living spaces that show how to do a lot with a little, from a bedroom in a timber box to a studio in Poland measuring just 13 square metres.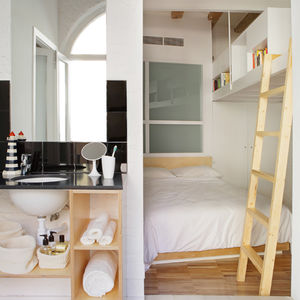 Flinders Lane Apartment, Australia, by Clare Cousins
A timber box creates a bedroom inside this Melbourne apartment by Clare Cousins, which also features a mezzanine sleeping platform for guests next to the entrance.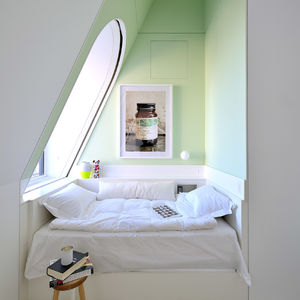 This sleeping nook may sit inside an expansive New York penthouse apartment by David Hotson, but its tiny dimensions could make it one of the smallest bedrooms ever published on Dezeen.
A double bed rests on top of a built-in wooden unit inside this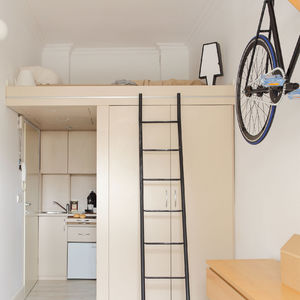 , Poland micro apartment by Szymon Hanczar, which contains a kitchen, bathroom and living area within the confines of just 13 square metres.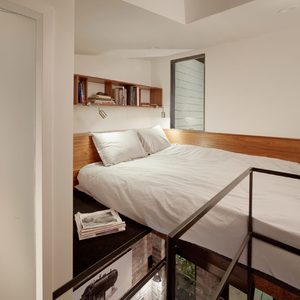 San Francisco studio Azevedo Design converted a red-brick boiler room into this miniature guesthouse, featuring a glass mezzanine floor that leads to a loft-level bedroom.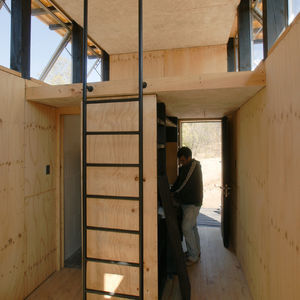 There's only space to eat, sleep and read inside this charred-timber cabin designed by Chilean studio DRAA for a couple who wanted a hideaway in the mountains.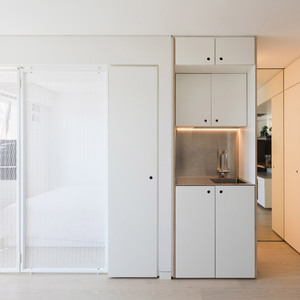 A sliding partition creates a bedroom inside this Sydney micro apartment by Nicholas Gurney, which has been designed to promote a minimalist lifestyle.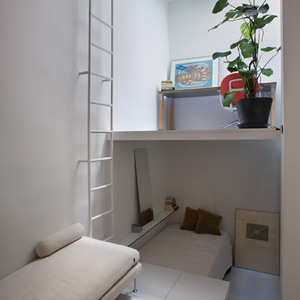 MYCC created this Madrid apartment in a 100 cubic-metre volume, featuring ladders and stairs that allow the owner to move between platforms inserted into the narrow space.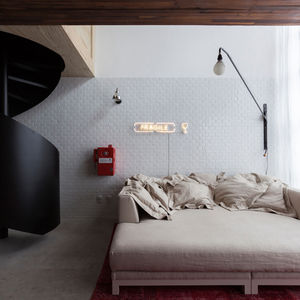 To save space inside this compact São Paulo apartment, Brazilian architect Alan Chu lined up storage boxes on one side and a large sofa bed on the other.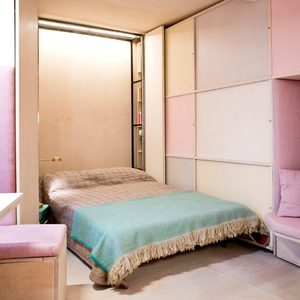 Studiomama took cues from caravans for the layout of this tiny London house, which features adjustable plywood furniture and a fold-out bed.
Thinking of moving to Fort Lauderdale or Miami Area, give me a call, I will gladly answer any of your questions.
Eileen Kedersha
954-462-3600